Kick off your shoes. You're home.
Welcome to Cannon Trail, where home is about thoughtful architecture and artistic public spaces, wrapped within the urban and active lifestyle of Old Town Lafayette. We're offering beautifully appointed paired and single-family homes* that include open-concept floor plans, private porches, and amazing front yards, coupled with creatively designed parks and nature walks. 
*Paired homes are now sold out, and only 3 single family homes remain. Sign up to be notified when single-family homes become available.
Only 3 Single Family Homes Remain!
Lot 7: Sold
Lot 6: Spring 2023
Lot 3 and Lot 9: Summer 2023.
Please contact us to get on the priority waitlist, for more information, or a personal tour of the neighborhood:
303-641-7484 or email us at: [email protected]
3 Single Family Homes Remain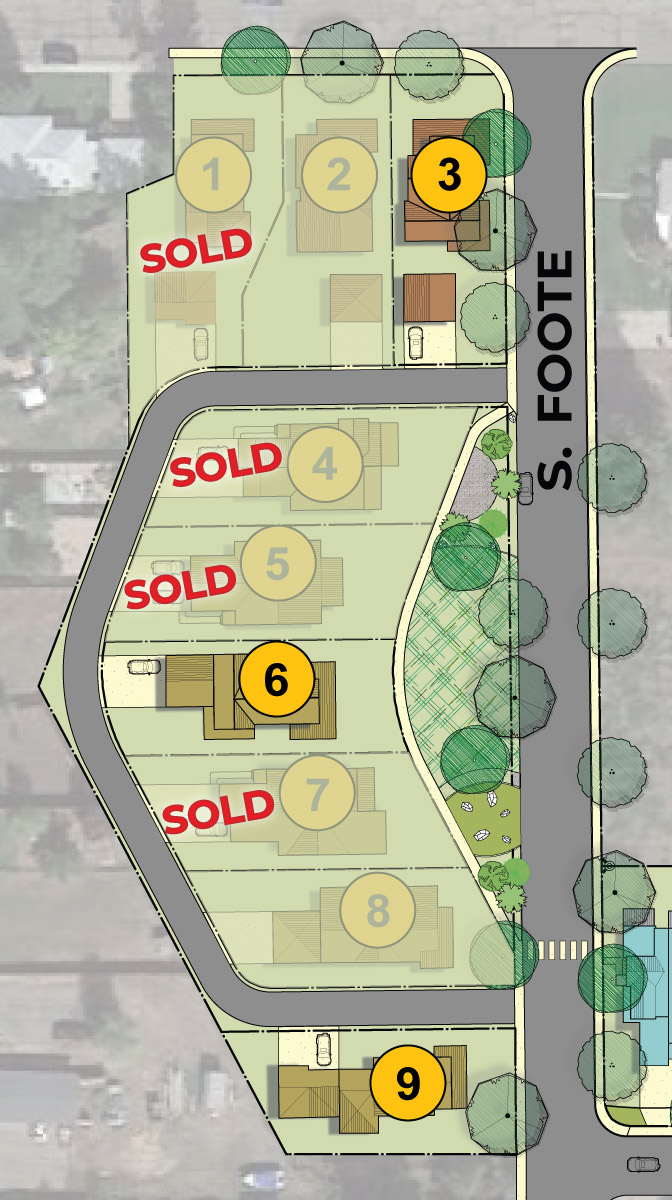 Lot 1 – Sold
Lot 3 – In Permitting
Lot 4 – Sold
Lot 5 – Sold
Lot 6 – Under Construction
Lot 7 – Sold
Lot 9 – In Design
Lots 2 and 8 – Listed under Northern Star Realty
Lot 7 - 301 S Foote Avenue
This custom, modern farmhouse was superbly crafted by local builder, Diverge Homes, to be a flawless convergence of function and luxury within a walkable, Old Town destination.
Lot 6 - Under Construction
Lot 3 - In Permitting
Lot 9 - In Design
Lot 9 - 351 S Foote Avenue
DREAM and build your perfect home on this rare, desirable lot in Old Town Lafayette's premier, new neighborhood, Cannon Trail. The nine single family homes surround Crescent Park that is filled with rock sculptures, picnic tables, art installations and plenty of room to play.
Paired Homes
Lots 10-24 Sold
Walk Through Our Paired Home Virtual Tours
Note: Dimensions and areas are approximate.
Paired Home 3D Renderings
Paired Home Floorplans & Sizing
Cannon Trail, Featuring You...
3 Single-Family Homes remain, allowing you to fully customize the home of your dreams. Lot 6: Spring 2023, Lot 3 and Lot 9: Summer 2023.
Paired Homes (now sold out) with open floor plans, main and upper-level master suite options, fenced yards, and front and rear patios.
Located in Old Town Lafayette, within blocks of amazing restaurants, galleries, coffee shops, and breweries.
Upscale, professionally designed finishes with contemporary color schemes and custom options to reflect your personal style.
A Colorado native plant walk incorporated into a beautifully landscaped pocket park and open space area.
Big and Small, Houses for All.
Cannon Trail delivers the whole package. Each home includes features you might pay for in other neighborhoods. Professionally designed and appointed cabinets, tile, lighting, flooring, air conditioning, garage door openers, fully cased windows, two-toned paint, fencing, quartz counters, and refrigerators are all complimentary in our homes—saving you thousands of dollars.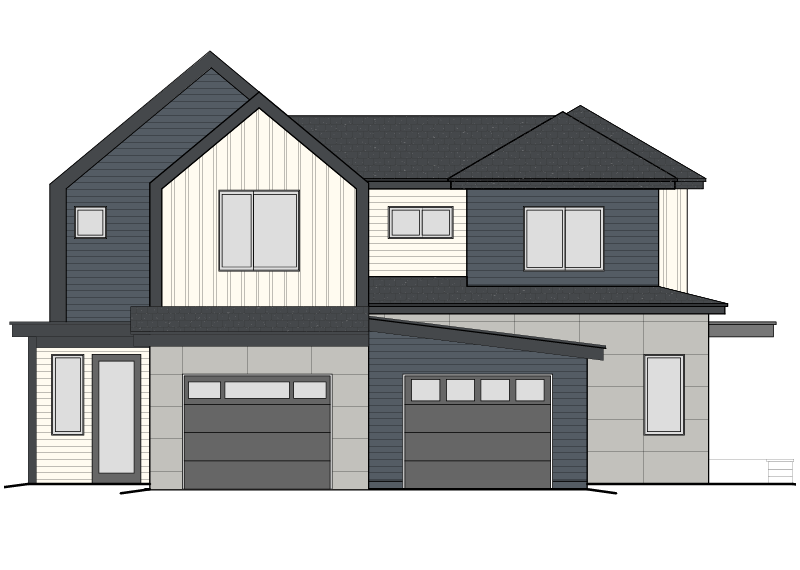 The Arnica and The Aster-Lux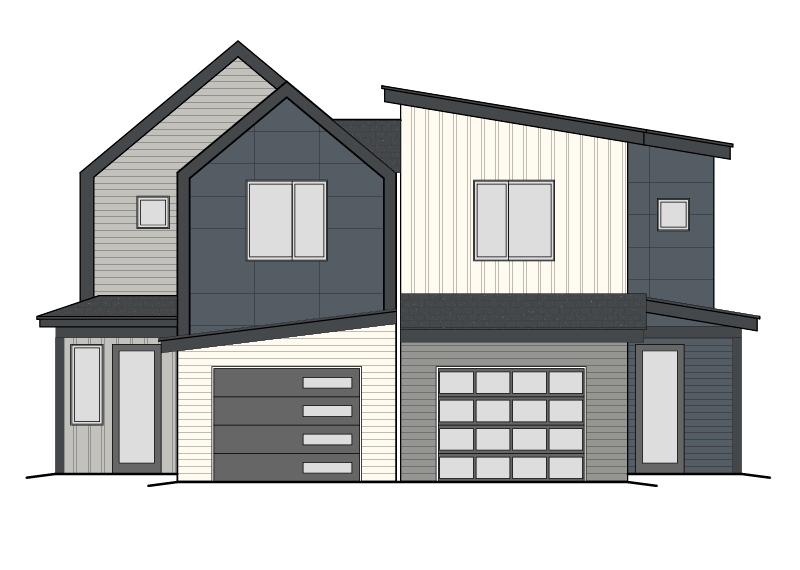 The Coneflower and The Aster
9 Single-Family Home Sites - Coming Soon!
Single-family home models with attached or detached garage options will become available in 2022.
30 Paired Home Sites - Now Sold Out!
Our paired homes are now sold out! Be sure to sign up for announcements on future home releases. (Single-family homes will become available in 2022.)
Choose between five models of Paired Homes with over eight exterior elevations to reflect your personal style and individual character.
Large, open-concept kitchens featuring quartz counters, stainless appliances, island, and pantry. Spacious master suites with walk-in closets and dual-vanity baths.
Professionally designed and appointed interiors with stunning tile packages, flooring, cabinet colors and knobs, designer lighting, and many other mindful and artfully designed finishes.
Floor plans ranging from 1540 to 1740 square feet above grade, with finished or unfinished basement options available on specific lots.
Less Asphalt, More Aster.
Cannon Trail is an urban, walkable community purposely designed with mindful, outdoor features to encourage all residents to get out and play in the Colorado sun. Our close proximity to Old Town doesn't sacrifice a meaningful connection to nature, we believe you and the world deserve less asphalt and more Aster!
Directly in line with Old Town Lafayette's incredible commitment to public art, we've also incorporated large outdoor sculptures plus options for the HOA and residents to include Old Town's famous fence painting and garage art.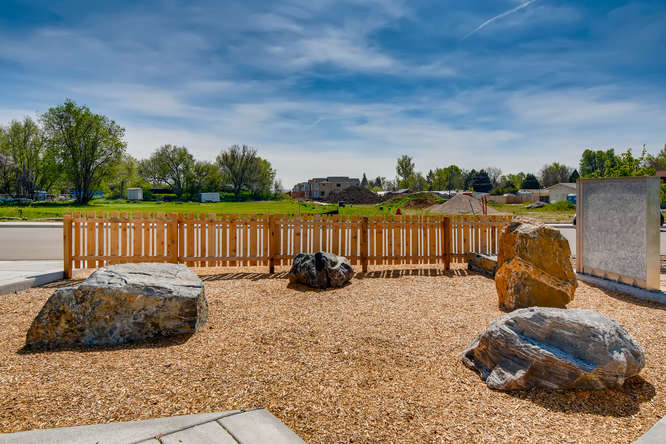 Crescent Park
As the name suggests, Crescent Park's shape enables multiple activities for the residents of Cannon Trail.  This beautifully designed pocket-park includes a turf area, picnic tables, and large active-play rock structures.
Cannon Trail

At once intimate and inspirational, the namesake feature of Cannon Trail is a 1,100 foot long corridor consisting of xeriscaped Colorado native and adapted plants, all managed by the HOA. Typically only seen in botanical gardens, Cannon Trail was designed as an "Alphabet Walk" which organizes plants and flora in alphabetic clusters to encourage exploration and education. Small, discrete signage will be installed throughout to guide all explorers, big and small.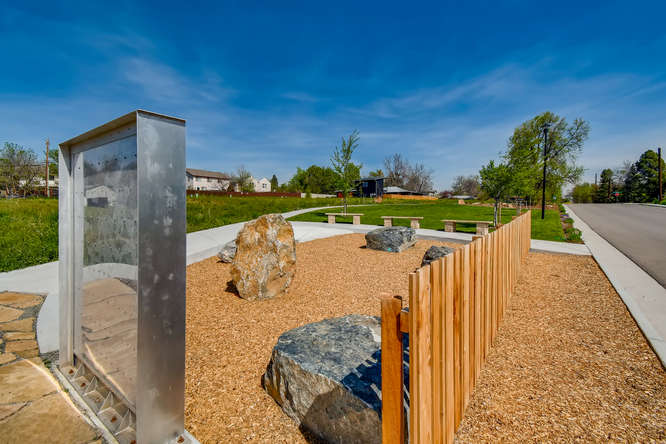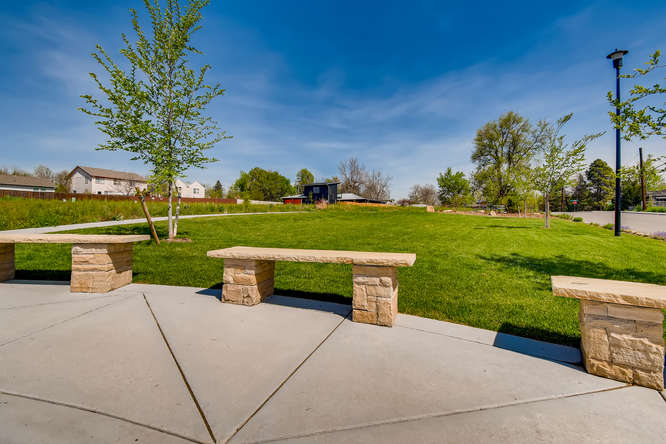 Old Town Lafayette: A Vibrant Town with Roots.
This is walkable living at its finest. Founded in 1888 as a mining town, Lafayette has since evolved into a modern Boulder County city, and is one of Colorado's brightest stars. Lafayette's charming Old Town district has seen tremendous growth and investment and now includes a wealth of eclectic retail shops, engaging art galleries and theaters, and excellent restaurants and breweries. But throughout this period of change, Lafayette has never sacrificed its inclusiveness, friendliness, and passion for artistic expression.
To the east, Cannon Trail's park and native plant-walk trail system connects you to the recently dedicated Lafayette Open Space. Heading west, you're only a few blocks to East Simpson Street and Public Road, the retail corridors of Old Town Lafayette.
See the illustrative map and pictures below to explore all that Cannon Trail and Lafayette offers.